COURSE OVERVIEW
Qualified Technology Experts (QTEs) are board ready and experienced technology executives who have the skills, competencies, and experiences to work in the corporate boardroom.
QTE Boardroom Readiness is designed to give technology executives the training they need to understand corporate governance and the emerging practice of digital and cybersecurity oversight.
Class is from 8:00 am to 5:00 pm if sitting for the QTE exam. Otherwise the class will finish by 3:45 pm. Dress is business casual.
LEARNING GOALS
This class is designed and taught to business school standards and has three key learning objectives.
1. Improving the ability of any technology executive to work with their own corporate board.
2. Developing technology executives to become effective corporate directors.
3. Establishing basic competencies in digital and cybersecurity systemic risk oversight.
Upon completion of the course, participants will:
Understand the role of the corporate board and directors.

Improve their ability to convey complex technical issues to corporate directors.

Have a basic understanding of systemic risk in digital and cybersecurity oversight.

Know what boardroom service entails, pays, and how to pursue a board seat.

Be informed of the trends shaping the future of the corporation, the board and the role and responsibilities of the corporate director.
QTE PROGRAM OVERVIEW
This class will help any technology executive be more effective in working with their own company's board or to begin their boardroom career as a corporate director. QTE Boardroom Readiness is a foundational learning experience in the QTE Alliance curriculum.
The program is supported and produced by the QTE Alliance, an industry consortium of companies advancing the practice and profession of systemic risk oversight to help corporate boards and directors effectively govern these unique risks.
COURSE TOPICS
The history of corporate governance and the role of the corporate director

Key trends and current issues in corporate governance

Introduction to DiRECTORTM and RISCXTM the leading frameworks in digital and cybersecurity systemic risk oversight

Communicating complex technical and cybersecurity risk information in the boardroom

Trends in digital and cyber governance regulations

Boardroom compensation and resumes

The path to the boardroom and directorship
FACULTY
QTE Boardroom Readiness is the only program designed and taught by leading academics and practitioners in digital transformation, cybersecurity, and corporate governance.
The lead instructor for the curriculum is Bob Zukis, USC Marshall School of Business Adjunct Professor, DDN CEO/Founder and business executive. Professor Zukis brings over thirty years of management consulting experience and academic rigor to the QTE learning experience.
He is a Senior Fellow in The Conference Board's Governance Center, a board member for the NACD PSW chapter and a prolific author and speaker on digital leadership, governance, and disruption. He is a retired PwC Advisory partner.
TEACHING METHOD
This course is taught to leading business school standards. It is not a panel focused industry event. Participants will be able to participate in lectures, peer interactions and case reviews that focus on the key knowledge, skills and practical tools to be effective as a digital director in the corporate boardroom.
CERTIFICATION
Participants can decide to sit for QTE Certification upon completion of the class. Participation in the class is a pre-requisite for taking the QTE certification exam.
The QTE Certification Exam is based upon content covered in the pre-reading and also key concepts that will be discussed in class. The exam consists of 50 multiple-choice questions and requires a 70% passing score. Exams can only be taken in our classroom environment.
REGISTRATION
Classes are held at leading academic institutions, executive development centers and QTE Alliance member offices. Upon registration, participants will be sent their course textbook and all other materials to the address that they provide during on-line registration.
We estimate that there are 1-2 hours of pre-reading to prepare for class.
We keep classes small to facilitate engagement for all participants and it is difficult to fill seats that are canceled on short notice. Cancellations 10 working days in advance will be able to reschedule their class and/or exam during the next six months. No-shows or late cancellations can re-register for a future class and/or exam and will receive a credit equal to 50% of their original tuition and/or exam fee.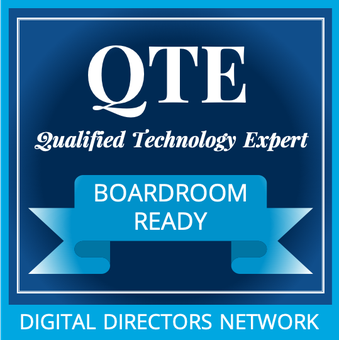 Executive Conference Center, 2nd Floor Marriott Marquis, 55 4th Street, San Francisco